Gulmarg is a beautiful and famous tourist attraction in Kashmir. It is located in district Baramula and is known for its scenic beauty. The Gulmarg cable car is one of the main attractions in the Gulmarg. It takes visitors to the top of the nearby Apharwat Peak, from where they can enjoy stunning views of the valley below. The Gulmarg cable car ride is an experience not to be missed when visiting Gulmarg.
Gulmarg Gondola is one of the largest and highest cable car projects in Asia. It is jointly launched by the Government of Jammu and Kashmir and the Pomagalsky French Institute.
There are plenty of things to see and do around Gulmarg Gondola. Make sure to check out some of the nearby attractions such as Gulmarg Golf Club, Alpather Lake, and Apharwat Peak!
Here, you can find out everything you need to know about Gulmarg cable car online ticket booking , as well as how to reach it and what there is to see and do in the area.
You can book your Gulmarg Gondola tickets online through the Gulmarg cable car website. Just follow the instructions on the site, and you'll be all set!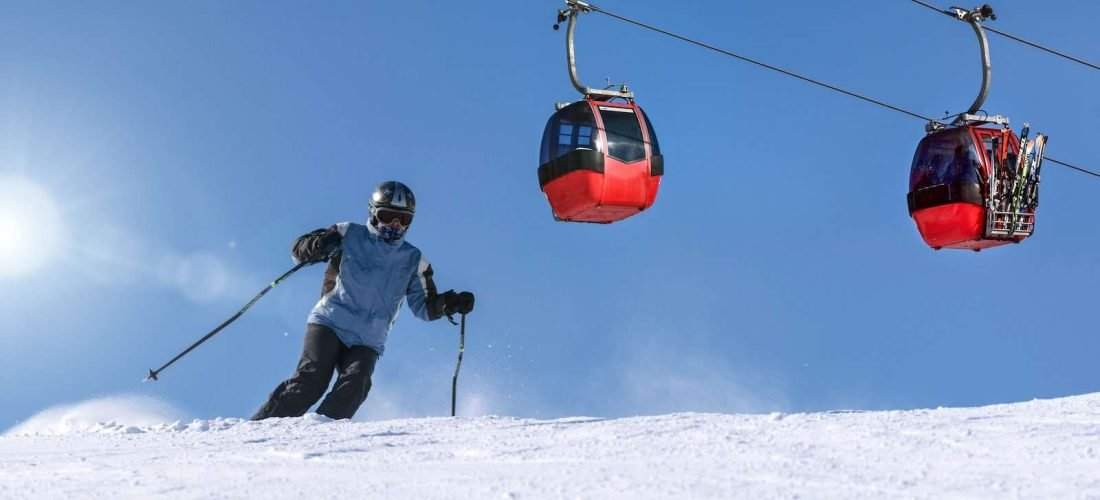 Gulmarg Gondola Online Ticket booking
It's always better to book your Gulmarg Cable car tickets online so that you can avoid the hassle of having to queue up at the counter. This way, you can simply show your ticket on your phone or print it out and go directly to the gondola, without having to worry about getting change.
What is JK Cable Car Gulmarg
It is actually a 4 person spaced closed car type arrangement running on steel wires.  Also famous as Gulmarg Gondola. In the summer, the thick and lush green forests presents a  beautiful sight. However, in the winter, the view is even more incredible as the forests are covered in a thick layer of snow.
Phases of Cable car Gulmarg
The Gulmarg cable car ride is divided into two phases, the first being up to the Kangdoori Hill peak, and the second up to the Mount Apharwat peak. The views from the top of Apharwat are truly breathtaking; you'll feel like you're on top of the world surrounded only by snow and the sun.
Gulmarg Gondola Phase 1 tickets:
Gulmarg basecamp to Kongdoori : INR 920 per person per return ride  valid for same day from 9 AM till 4 PM
Gulmarg Gondola Phase 2 tickets :
Gulmarg basecamp to Kongdoori to Mount Afarwat : INR 2070 per person per return ride valid for same day from 9 AM till 4 PM.
Important Notes:
• Kids above 3 years of Age are charged normally for both phases and have to pay full ticket like adult.
• The prices were last updated in Dec 2022
• Chairlifts are also in Gulmarg but they NOT Gondola they are separately used during Skiing season for snow activities .
• Weekly passes are also there for Gondola both phases on discounted rates for Skiing and Snowboarding players.
• The tickets are generally valid for entire day, but early going is recommended
• Due to weather changes the operations are stopped or halted for sometime for safety measures.
• There are food stalls and refreshment corners on Both Phases
• You can goto Phase-1 with horses/ponies also.
• Snow Biking can be done on Phase-1 &2 .
• From Phase-2 Alpather lake trekk can be done in minutes.
• Guide in Gulmarg is not necessary to take but it will give you a sense of Local support , although Google maps is sufficient to roam around.
• Entire Gulmarg is 3sq KMs only.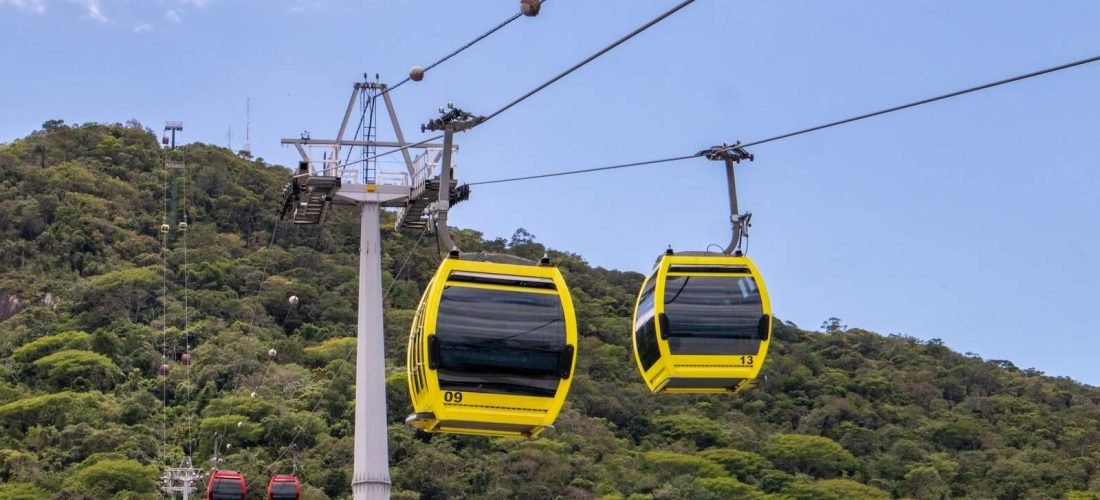 Timings of Gulmarg Cable Car
For Phase 1 the timings are 9 am to 4 pm
For Phase 2 the timings are usually from 9 am to 3:30 pm
In case of any weather changes it will be at discretion of management to stop early or stop entirely for safety measures and  the refund is issued in case not taken.
Conclusion :
If you're a fan of ropeways, then you'll definitely want to check out the Gulmarg Gondola Ropeway. It's one of the best ropeways in the world.
Source :  https://travelmykashmir.com/gulmarg-gondola-booking/